Moving and Storage Services in Kentwood, MI
Top-of-the-Line Moving and Storage Services for Your Next Move in Kentwood, MI & Surrounding Areas
Rose Moving & Storage's professional movers provide high-quality moving and storage services in Kentwood, MI, and surrounding areas. If you are planning an upcoming move, we have services from full service moves to partial services where we can pack, pick-up, and store your belongings as you need. Let's start planning your next move at Rose Moving & Storage and see how our services can create a stress-free moving and storage experience for you.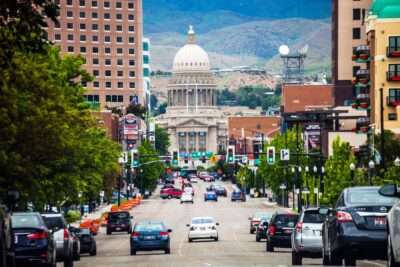 With our local, long-distance, international movers available, and more, wherever, or however far you are moving from, our moving and storage services are here to help your move from beginning to end. Kentwood, MI, one of the cities we service, is home to over 48,000 residents. Home to the Kentwood Public School System, a part of the Kent District Library System, and at the center of many hiking trails, there are many sites to see as you discover your new home.
Moving and Storage Services
An agent of Allied Van Lines, our movers can complete your residential or commercial move with their superb trucks and equipment. Schedule an estimate to meet and discuss your move according to your personal plan, budget, and schedule. Our services at Rose Moving & Storage are fully customizable to your unique needs and vision.
Start planning your move today and become one step closer to its hassle-free completion. Rose Moving & Storage has the moving and storage services you need to complete your move no matter the size, type, or distance. Let us know how we can help, and we will be there.
Contact Rose Moving & Storage
Contact our movers at Rose Moving & Storage today. We are only one phone call away so call us to schedule your estimate at no cost and with no obligation.
Local Resources in Kentwood, MI
If you have never visited the city of Kentwood, MI, and surrounding areas before, our movers have collected a few local resources links for you to start learning about and explore the local area.