About Rose Moving & Storage
An Industry-Leader Among Moving Companies in Canton, MI
With over 50 years of moving and storage experience, Rose Moving & Storage understands that moving can be very stressful. Our movers' job is to take away some of that stress by removing all the guesswork and uncertainty from your move. That's what makes us one of the top moving companies in Michigan.
Our movers will go through all the details with you beforehand so you'll know what to expect every step of the way. From carefully packing your delicate valuables to arriving at your destination in a safe and timely manner, we'll always have you in mind.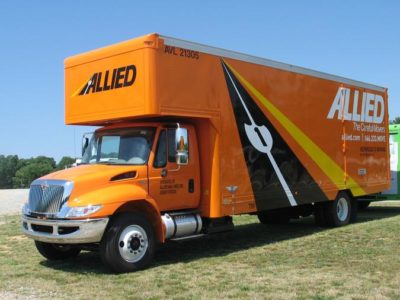 As something that you should expect from any of the local moving companies in Michigan, you can count on our movers to make your move stress-free. At Rose Moving & Storage, you are in good hands.
One of Allied Van Lines Top Moving Companies in Canton, MI
We are an award-winning team, working as one for you.
We understand that our success is determined by meeting our customers' needs. We take particular pride in doing whatever it takes to get a job done right. Our long-standing, positive relationship with Allied Van Lines gives us the capability to do just that. Since becoming a partner with Allied Van Lines, we're able to provide local, national, and international support. At Rose, we strive to continue to be Michigan's top movers.
We don't mean to brag, but we think you should know that Allied Van Lines has awarded us Corporate Agent and Agent of the Year based on our quality of service and overall performance, not once but twice. Ok, now we are bragging, but only a little.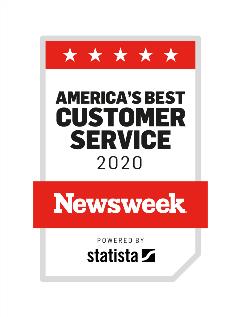 Our success as one of the top-rated moving companies in Michigan lies within our employees. Each and every one of us works to ensure your relocation goes smoothly. We truly listen to our customers. Their needs have guided the moving and storage solutions that we've added to our repertoire over the years. From household moves to a multi-phased installation, our movers have got you covered.
Through a lot of hard work, dedication, and innovation, we have become a leader in our industry. We pride ourselves on our commitment to offer you the highest quality services and adapt to your requirements regardless of the size of your project.
Rose Moving & Storage Is Not Your Average Mover
If you're looking for someone to throw your stuff into a truck and haul it off as quickly as possible, that's not us. We are in the business of dovetailing, not cutting corners. We are happy to move your belongings to a new location near or far, we want to be your number one choice for a local Belleville mover.
It's rare for us to make mistakes. But if we do, rest assured that we'll do what it takes to make it right. We'll never try to cover up our misstep. Instead, we'll work with you through the process to make it right. We want to learn from our mistakes as well as right our wrongs. As a well-qualified Michigan mover, we know what it takes to make a move go smoothly. You can count on Rose Moving to provide a seamless move.
Contact Rose Moving & Storage
We're an industry leader among moving companies in Michigan, but we aren't know-it-alls. We will never talk down to you. Instead, we'll not only provide you with our expertise but also the moving tips we share with our own family; because when you work with us, you become like family. Contact us online or call us today for more information on how we can help you get where you need to go!