Corporate Relocation Companies in Canton, MI & Grand Rapids, MI
Trusted Corporate Relocation Companies in Canton, MI, Grand Rapids, MI, Belleville, MI, & Surrounding Areas
A smooth and seamless transition for your employees is a must. At Rose Moving & Storage, we care about your reputation as much as we care about ours. Even before your employees step into their new office, we want to help you make a good first impression. Our corporate relocation companies are perfect for businesses who are relocating their employees to and from Michigan and the surrounding areas.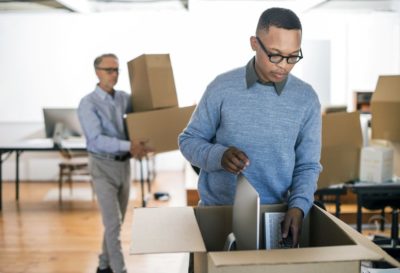 With a vast network of resources and a full suite of digital services, our professional movers are able to meet your company's specific needs and put your mind at ease. We will manage your account with genuine care and focus on the details so that you don't have to. You will have access to every aspect of your account whenever you want to. No matter the distance, you can trust that your employees are in good hands with our corporate relocation moving services.
Regardless of whether you plan to move one employee or several employees, our movers in Michigan promise to do everything in our power to provide you with a smooth, simple, and easy move.
In addition to packing, loading, and transporting your employee's goods, one of our company representatives will coordinate efforts with you, providing important information about the relocation process. Eliminating a great deal of stress and allowing your employees to stay focused and productive. No matter the distance, you can trust that your employees are in good hands with Rose Moving & Storage's corporate relocation services.
Get My Estimate
Corporate Relocation Services
When you choose our corporate relocation companies, we guarantee:
Competitive pricing and free evaluation
Discounted storage rates
A personal contact to manage all your moves
Priority scheduling using top drivers
Guaranteed pickup and delivery dates
Prompt and accurate handling of any claims
An annual review with a customizable dashboard based on your performance metrics
Contact Rose Moving & Storage
With our corporate relocation companies, we can move your team anywhere locally, to a different city, state, or even overseas. Call Rose Moving & Storage today to learn more about how we can partner to provide your employees with a great relocation experience. Our professional movers will be able to handle any type of move with ease. Fill out our online form today and get a head start on exploring new options for your corporate relocation.