Packers and Movers in Ada, MI
Industry-Leading Packers and Movers in Ada, MI & Surrounding Areas
Rose Moving & Storage provides streamlined moving and storage services in Ada, MI, and surrounding areas. Our professional packers and movers go above and beyond our clients' highest expectations. We pay attention and put importance on the smallest details to help our customers see their move completed smooth and efficiently. Let's create a hassle-free move and start planning right away.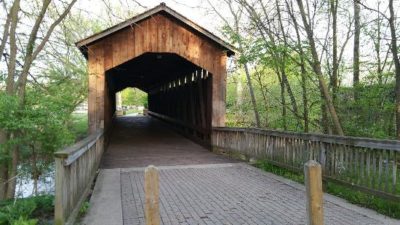 Ada, MI, is a township that can be found in Kent County. It is a beautiful location known for its woodland and locations around the Grand and the Thornapple rivers. Whether you have been to this area or not, schedule an estimate to meet with our movers and discuss our moving and storage services. We offer both full and partial service moves as well as services to pack, store, and even disassemble your belongings as needed.
Trusted Moving and Storage Solutions
Rose Moving and Storage's packers and movers go above and beyond when it comes to planning for your move. For example, during an office move, our movers will help you and your employees stay focused on work while we handle the packing, help along floor planning, and more. When you are moving your home, we can disassemble your furniture, pack fragile items for you, and crate fine art and antiques to keep them safe during the journey.
Quality Services, Quality Results
Rose Moving & Storage is an agent of Allied Van Lines. As one of their Allied International Partners, we are provided with their finest trucks, vans, and moving and storage equipment to use during your move.
Rose Moving & Storage's packers and movers work to complete moves in an efficient and skillful manner. During your estimate, tell us what budget and schedule you want to work with, and we will fit our services to your needs. With our help, enjoy your new home or office in no time.
Contact Rose Moving & Storage
Contact Rose Moving & Storage to schedule a moving and storage estimate. Just one phone call away, we are here to make your move a stress-free experience.
Local Resources in Ada, MI
If you have never been to Ada, MI, and surrounding areas, use these local resource links from our packers and movers to explore the area.